Guided tour & reservation
 Because we regularly host people for our workshops and retreats on the weekends, we only very occasionally accept other guest stays. Please inquire about any opportunities in the next few months at chamaicentre@gmail.com or feel welcome join us on one of our next retreats!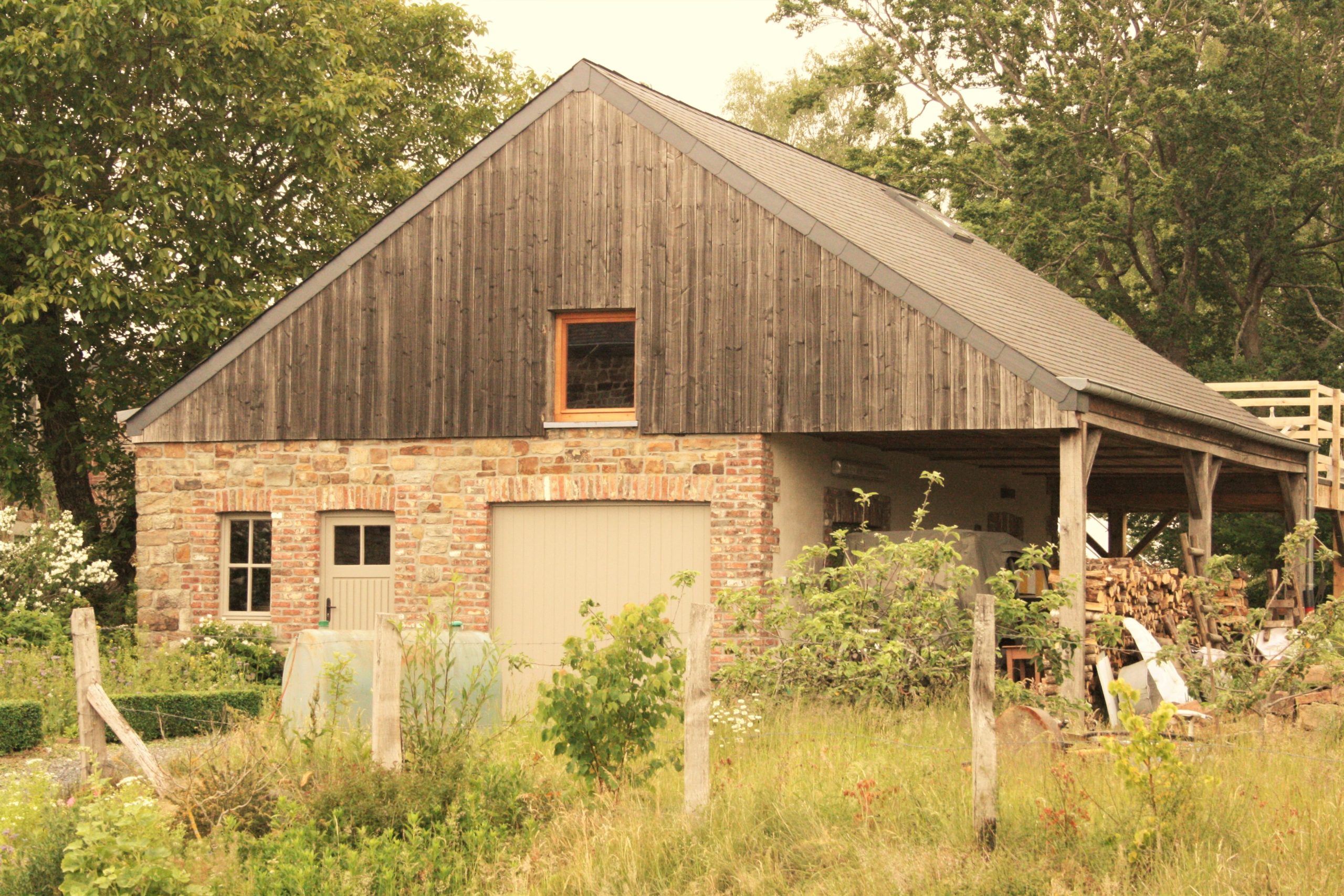 The Earth House
With three access doors and parking for four cars.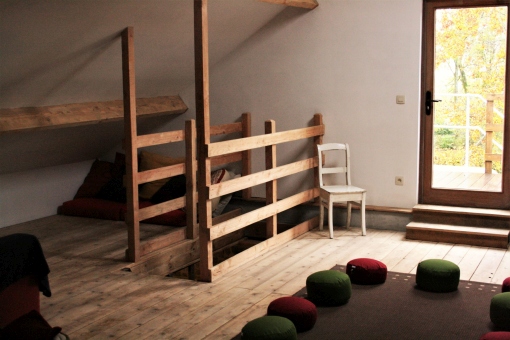 The workshop space
Workshop space Including some folding chairs, meditation cushions, blankets,…
Relaxation area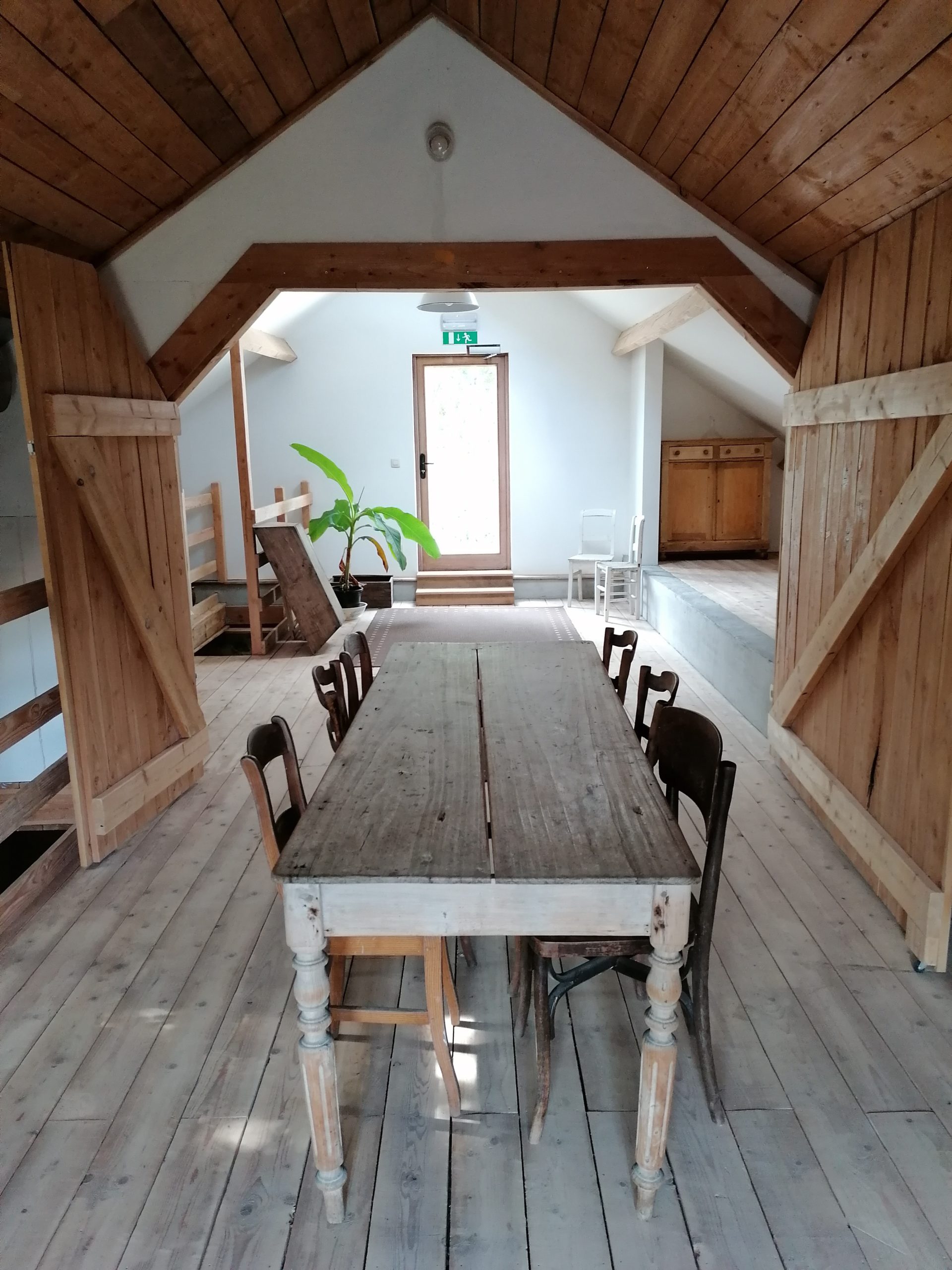 The living space
Multifunctional space that can be easily converted according to your needs and separated into two parts with or without a dormitory for 4-6 people. Mattresses, cushions and blankets are provided.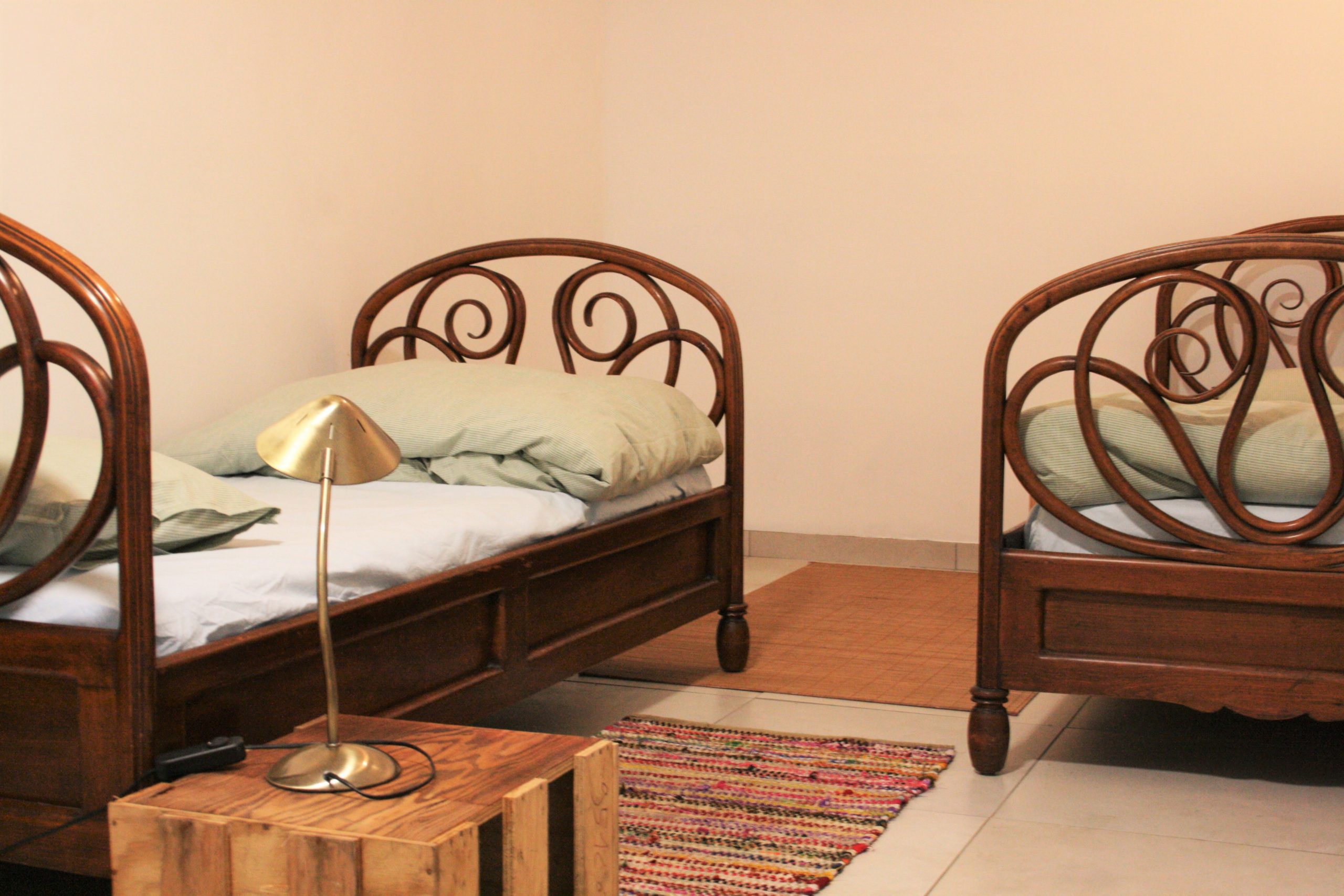 The double room
A spacious room with two single beds (or double boxspring bed for a couple). Additional accommodation for 4-6 people is available on the first floor.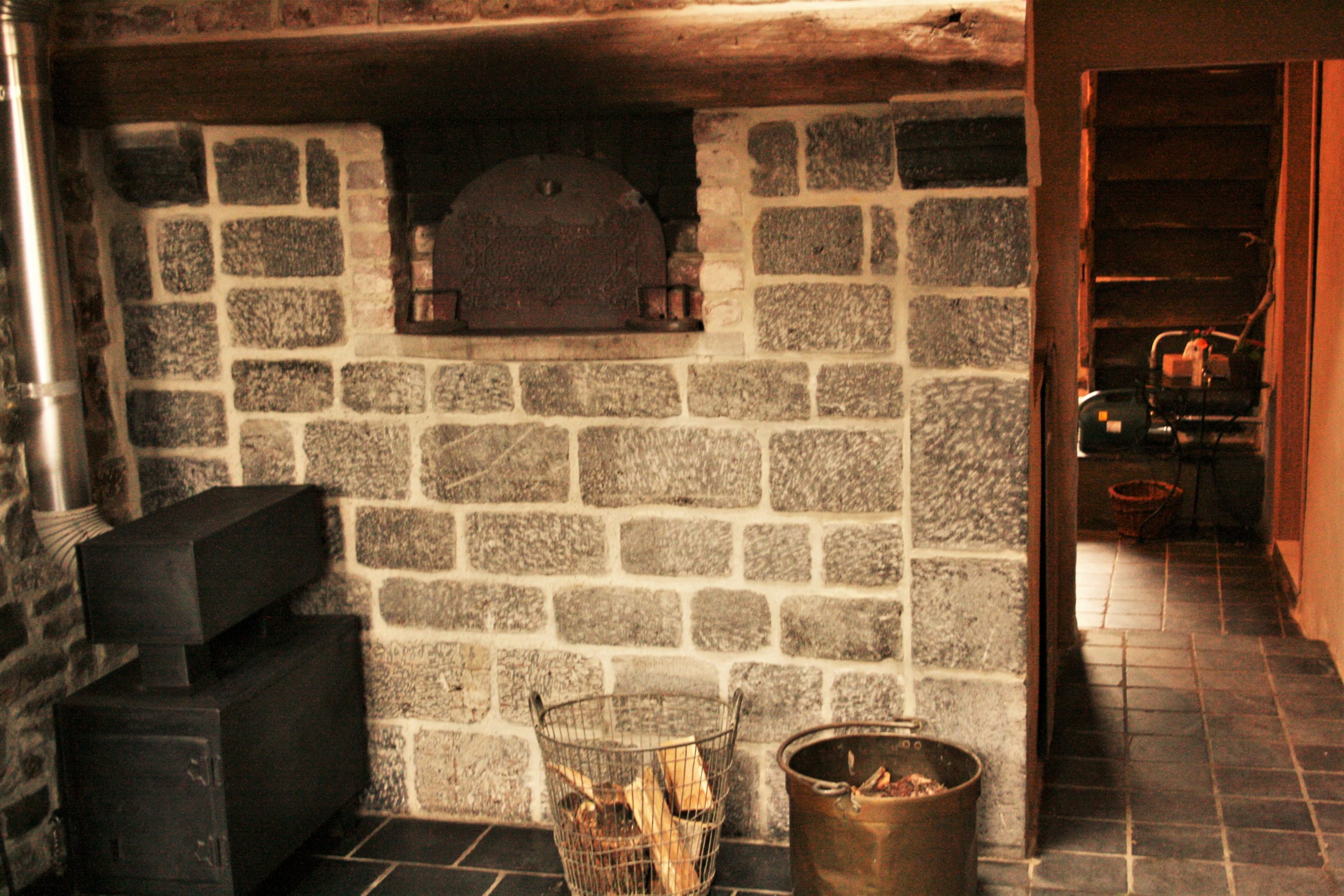 The pizza oven
The house is heated entirely with wood (from our own sustainably managed forests), with a small, equipped kitchen.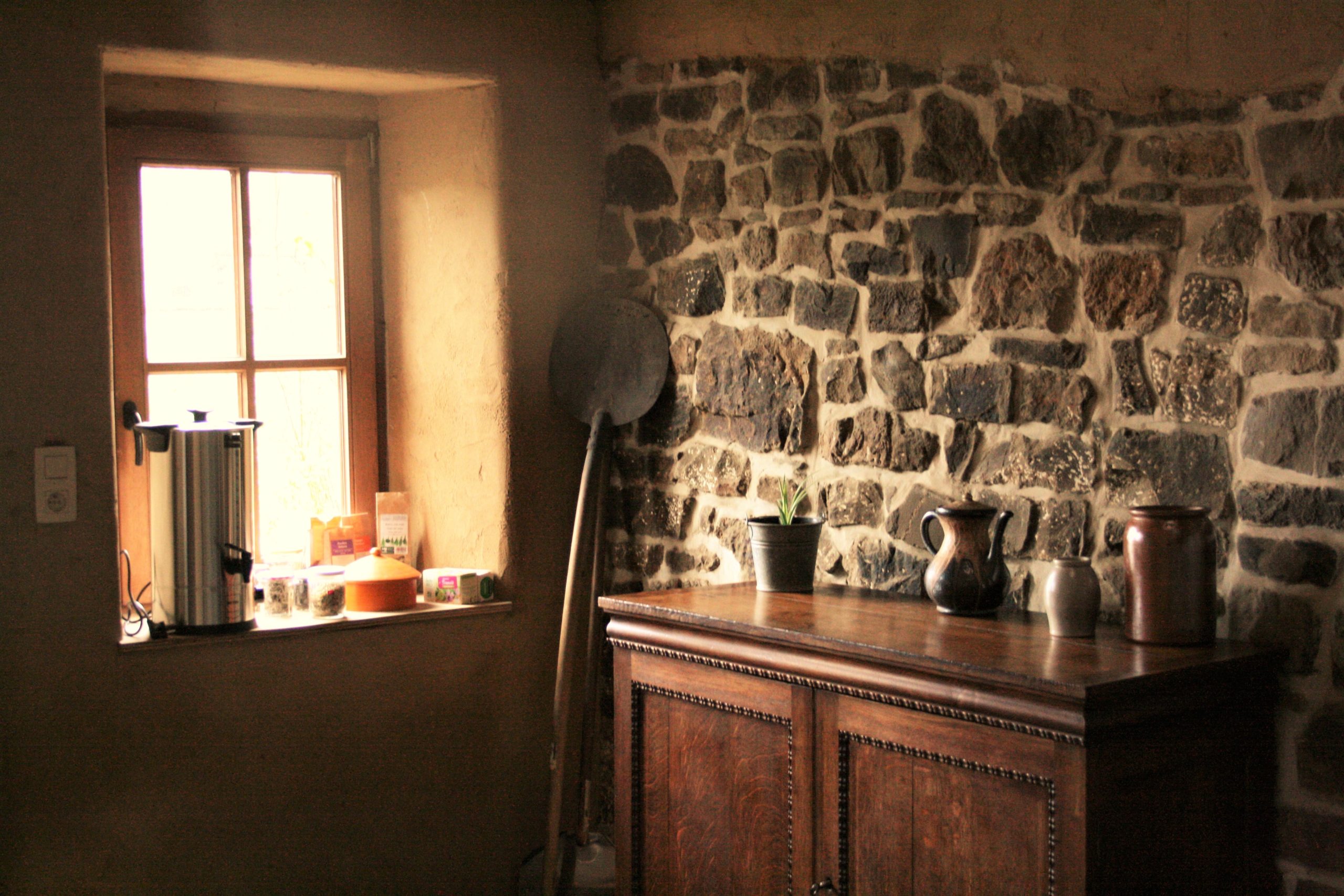 Small kitchen
Small kitchen Electric tea kettle, kitchen equipment (cups, bowls, glasses, plates, cutlery,..) and gas stove with two burners. Water is provided in jerry cans with tap.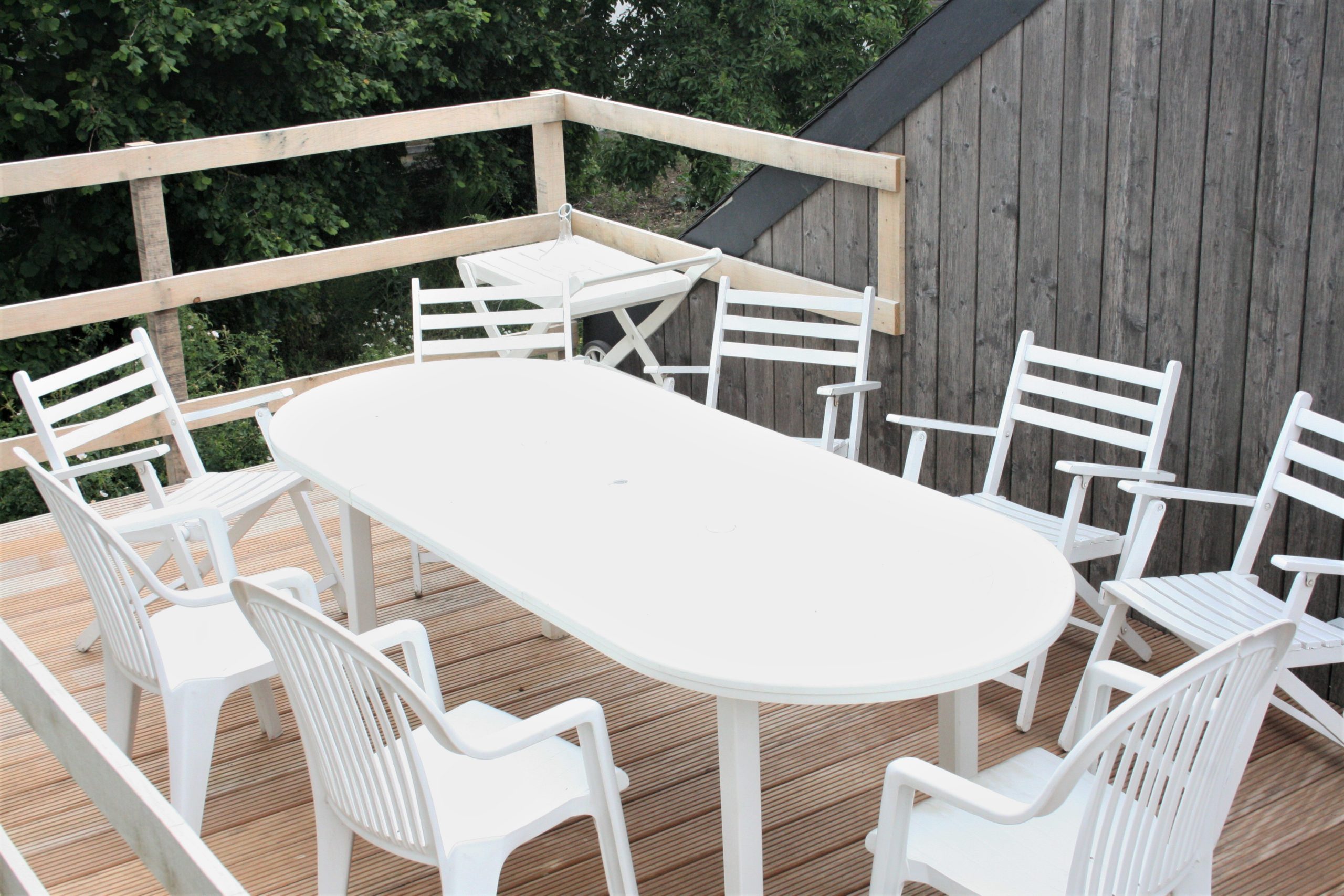 The terrace
With folding outdoor table and chairs.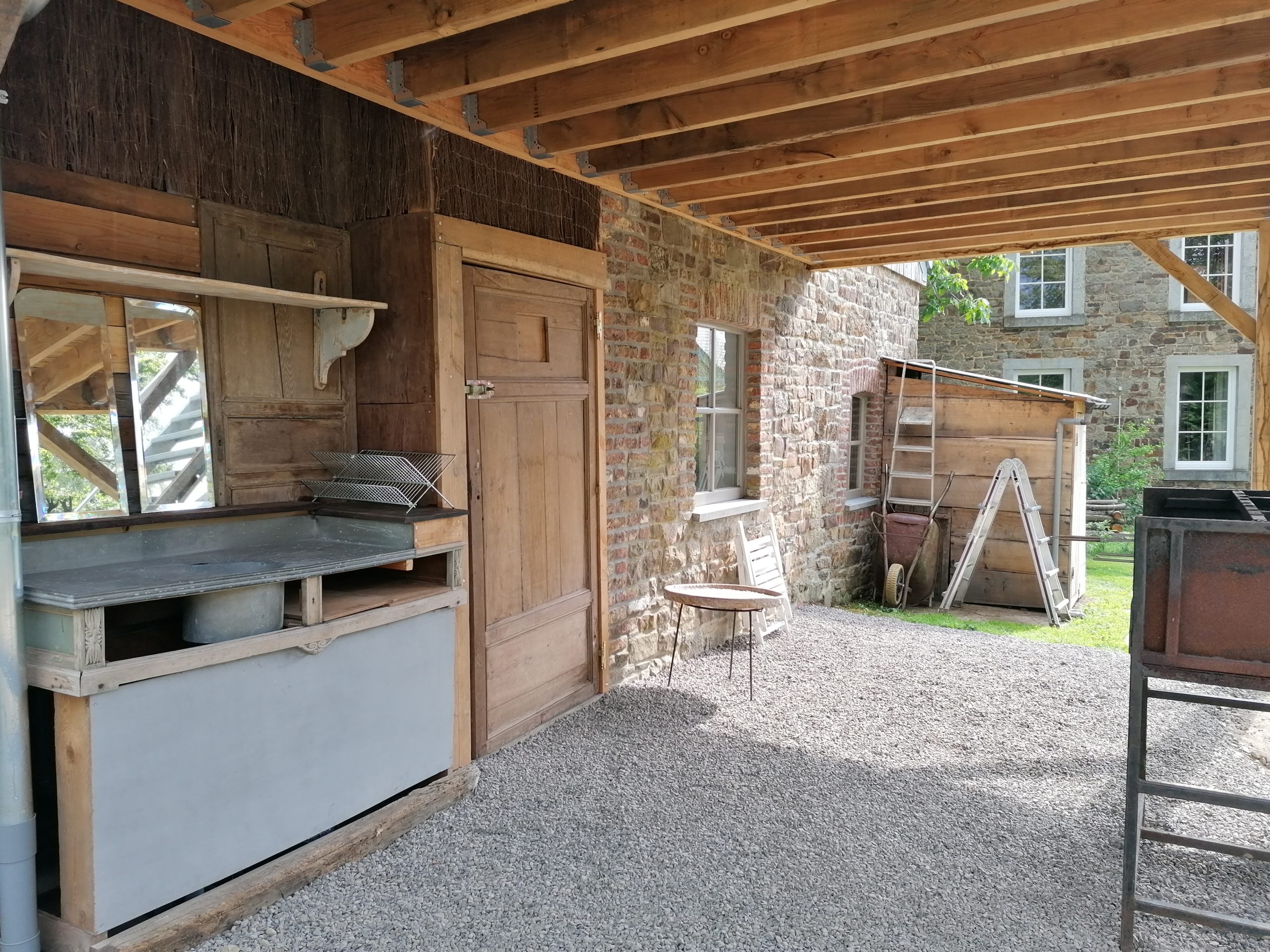 The washing corner
The washing area An outdoor washing area with a hot solar shower, a washbasin, a dry toilet and a pee-toilet for men and women.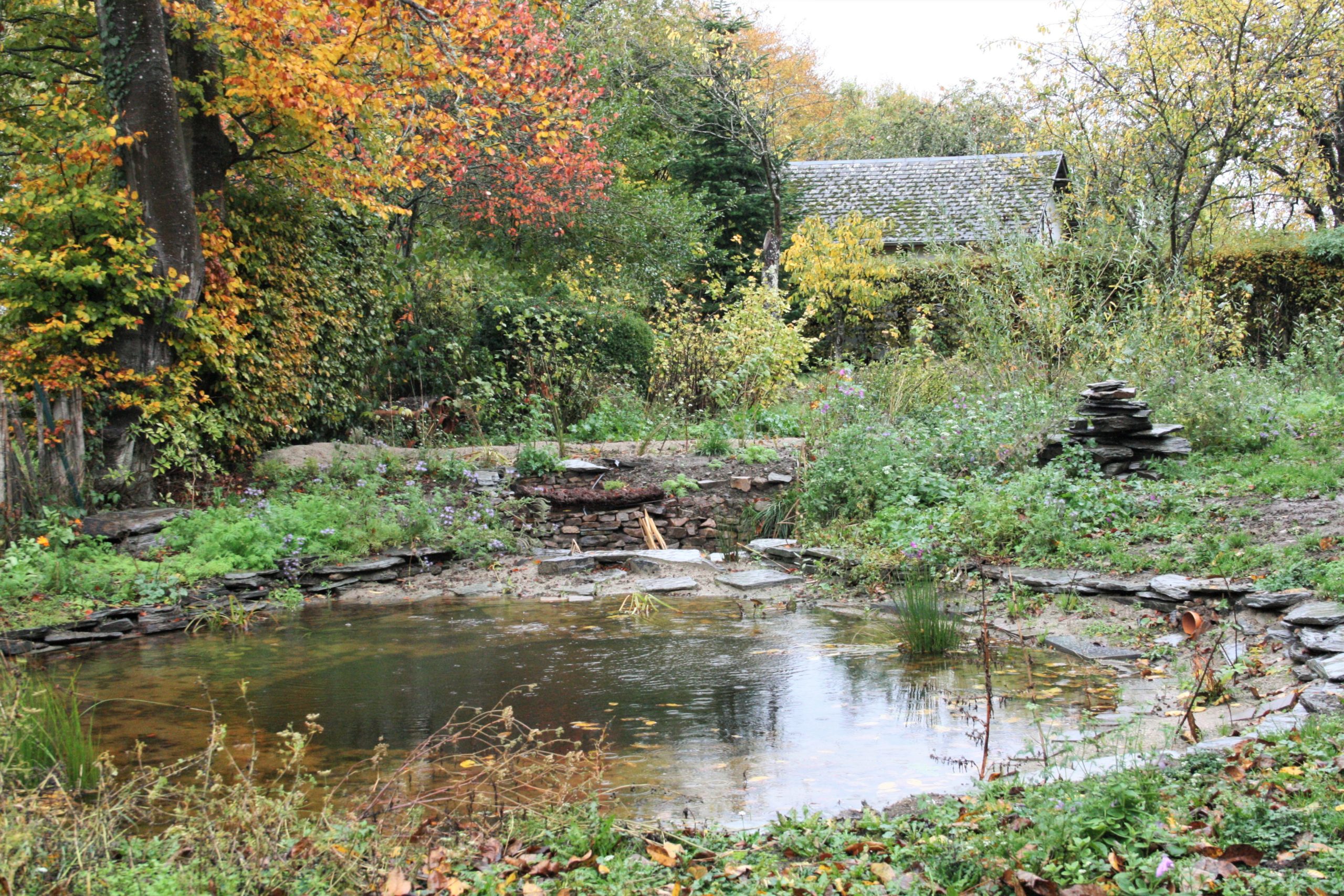 The natural pond
An ecological system that collects water from the outdoor sanitary facilities in green filter trays and filters it and stores it in the pond.
The fireplace
For your evenings around the fire. With the possibility of cooking on the fire in a suspended pot.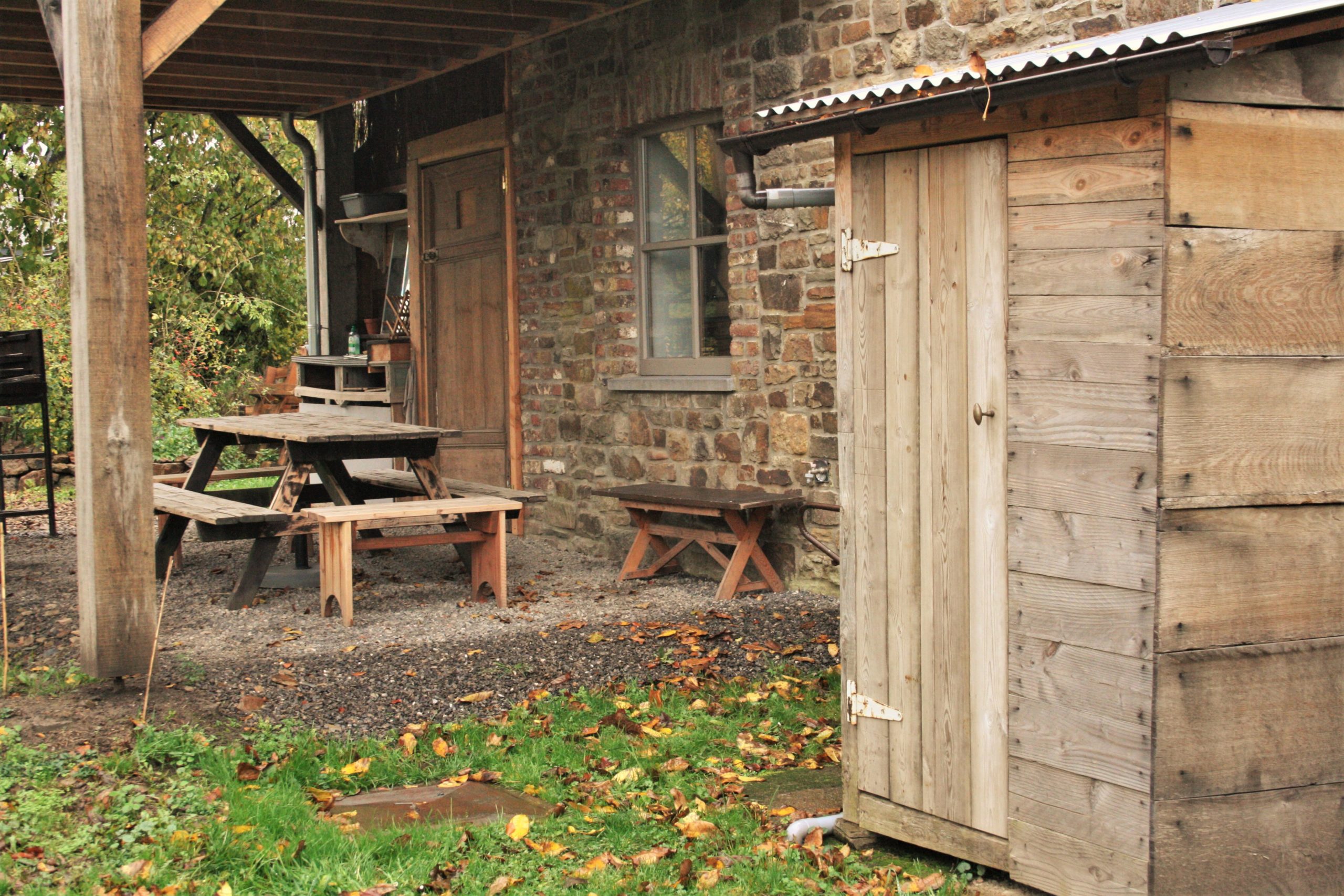 The garden side
With a picnic table and grill under the carport. Surrounded by a beautiful garden with a vegetable patch. There is a place to make campfires and a place to relax for smokers.
Offered services
For those who love simplicity and to be very close to Nature.
Without WIFI access
Small kitchen with two cooking hobs
An outside washing area (warm outdoor shower, compost toilet, sink..)
~
One day and one night: 220 euro for 4 persons
One weekend or 2 nights: 380 euro for 4 persons
3 nights: 450 euro per 4 person
4 nights: 580 euro for 4 persons
Week with 6 nights: 780 euro for 4 persons

Prices adapted for public holidays on request
(New Year, Easter, Whitsun,…)

~

Optional services (*)

Organic breakfast of this region: 15 euro/ per person
Organic dishes of this region: 25 euro/ per person

Bedding service: 7,5 euro/per person for whole stay, 2,5 euro/per person for a bath towel

Driving to the station: 0,9 euro/ km

Nature activities for adults or children on request.

Accompanied walks or guided tours on request.


(*) You can always bring your own bedding and prepare your own food in the small kitchen.

Simple renting

if you wish to rent the Earth House for workshop, training or activity, this is also possible: visit our page Venue hire.
House values
In a world where we are reachable most of the time, it can be a real relief when we can disconnect from our phones for a while and connect with the world around us. To enable this, we invite our visitors to reduce the use of their electronic devices during their stay with us. There is no WIFI available in the spaces.
Our goal is to create a welcoming place for you to feel at home. In order to achieve this, we ask visitors to respect the following values:
The place is completely drug-free. Smoking is possible in the garden, at a relaxation area for smokers.
We welcome respectful and open behavior towards each other and the non-human beings around us.
Out of respect for the inhabitants of our village, we
invite you to keep noise to a minimum from dawn and especially during the night of your stay.
Booking and cancelation policy
In order to facilitate the organization of your group stay, a deposit will be requested at the time of confirmation. In case of cancellation of your stay, the deposit will be fully refunded, if you cancel at least days before your stay. Up to two weeks, 50% of the deposit will be refunded. Less than two weeks, the full amount of the booking will be retained to cover the costs incurred by your cancellation.
If you cancel your stay less than three days before your arrival, the base food catering costs will also be charged, in case you had reserved that too for your stay.