Rooms in the Old Presbytery
 Because we regularly host people for our workshops and retreats on the weekends, we only very occasionally accept other guest stays. Please inquire about any opportunities in the next few months at chamaicentre@gmail.com or feel welcome join us on one of our next retreats!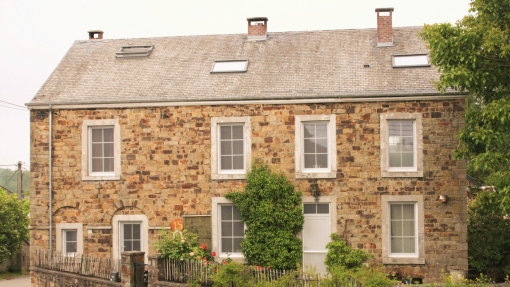 The Old Presbytery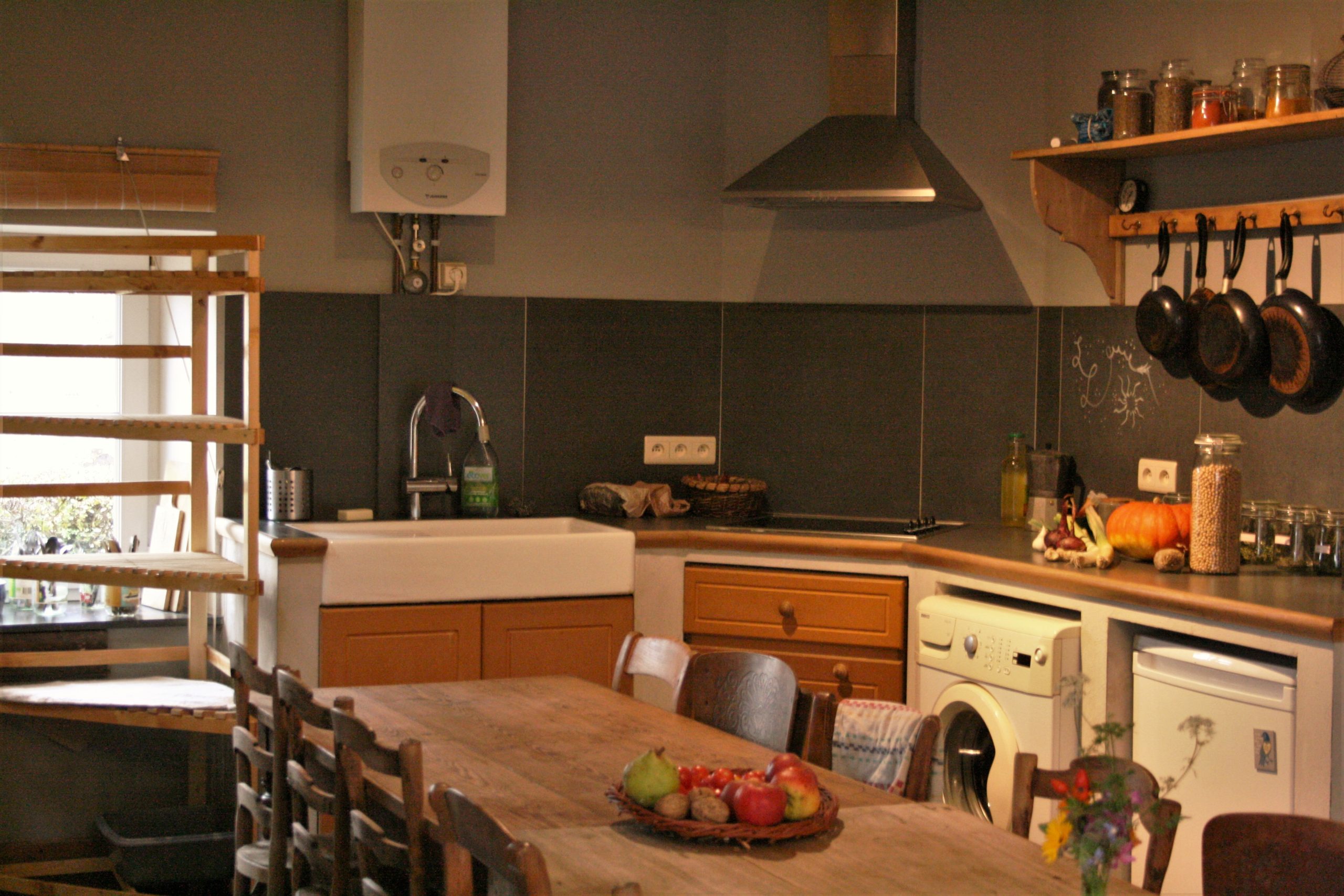 The shared kitchen
A fully equipped kitchen with a refrigerator, a small freezer, an electric stove, a tea boiler, a washing machine,..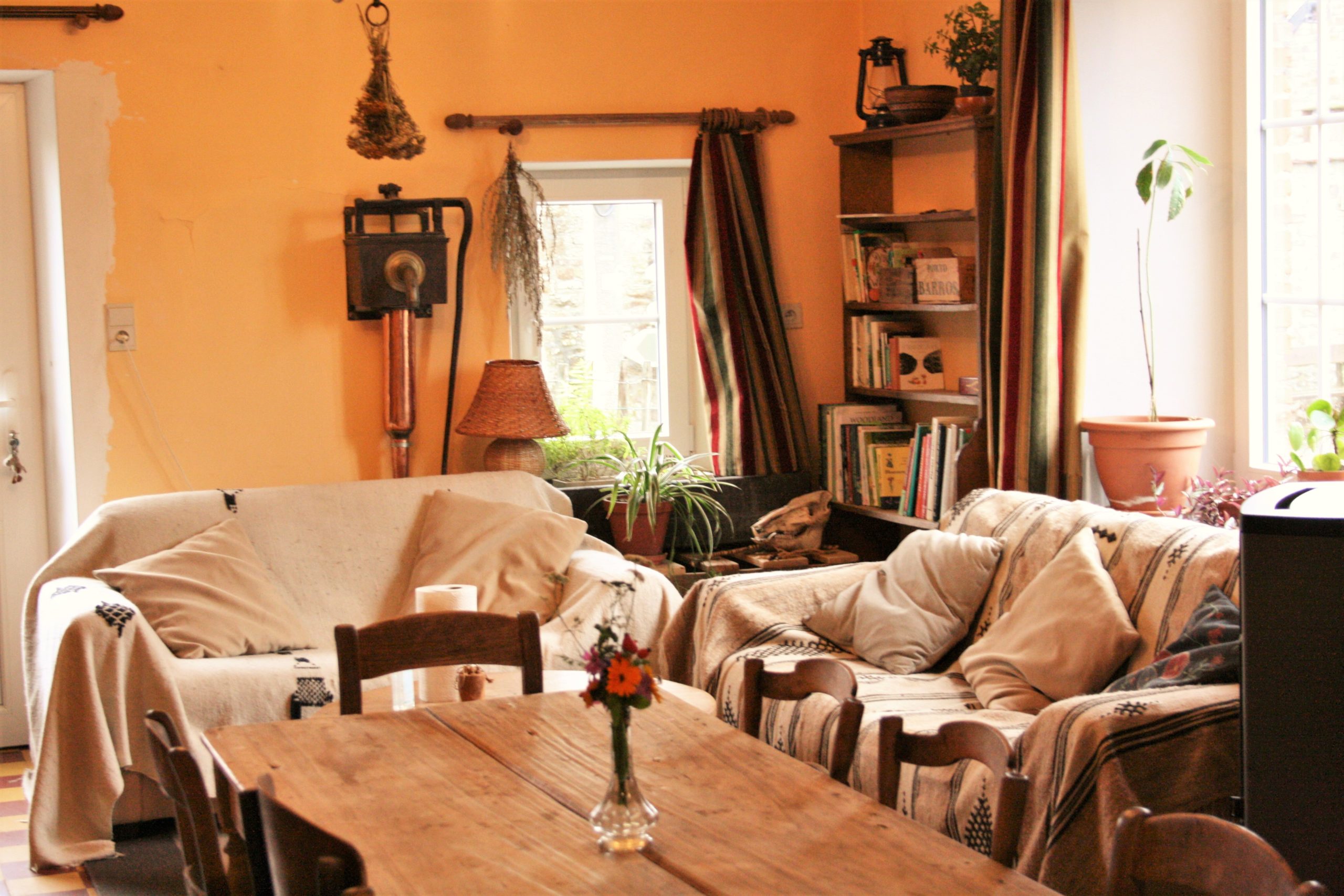 The living room
With two comfortable coaches and a pellet stove for cosy evenings.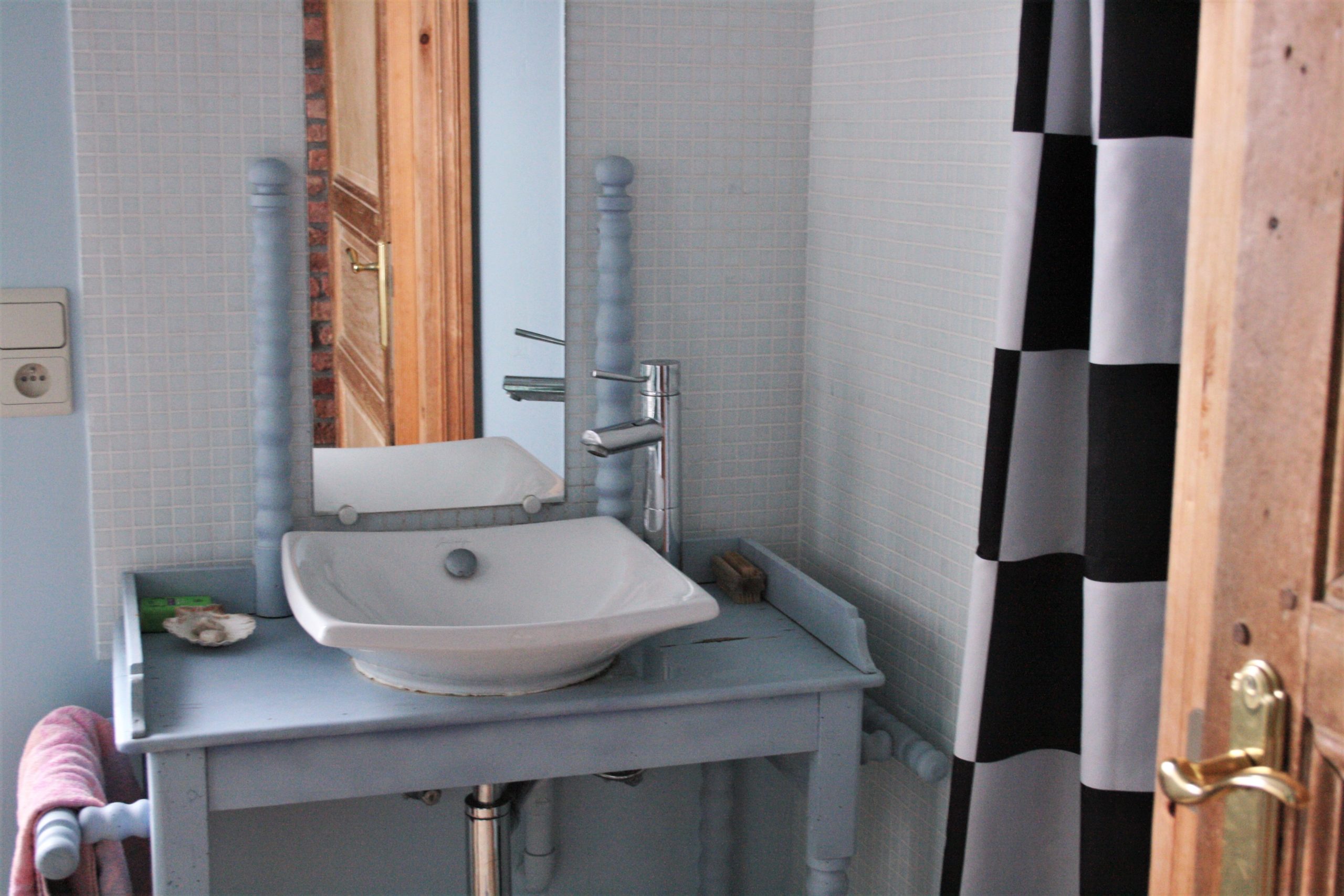 The bathroom
With a spacious shower and a toilet.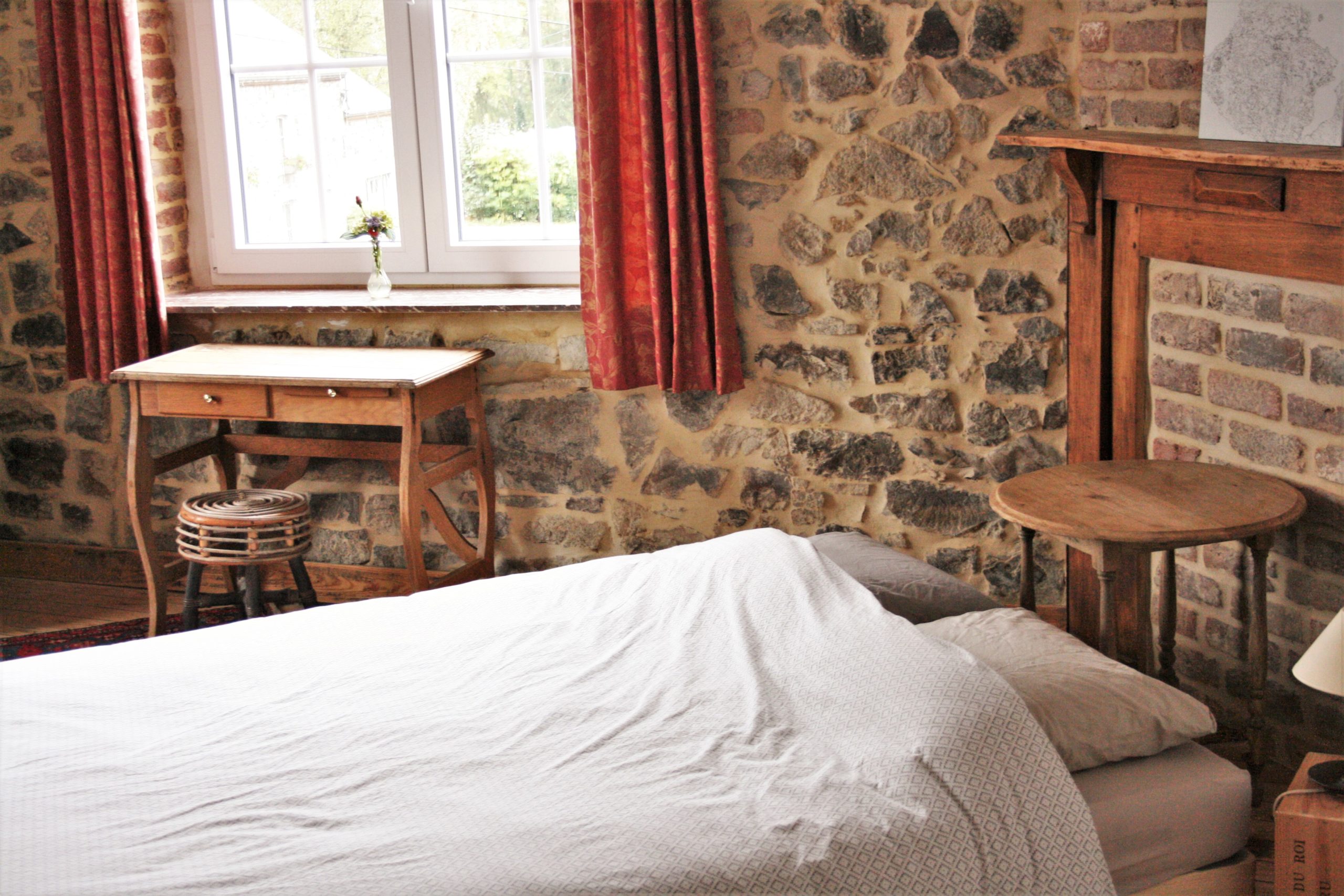 Large room on church's side
Large room on church's side A large wardrobe to store your things.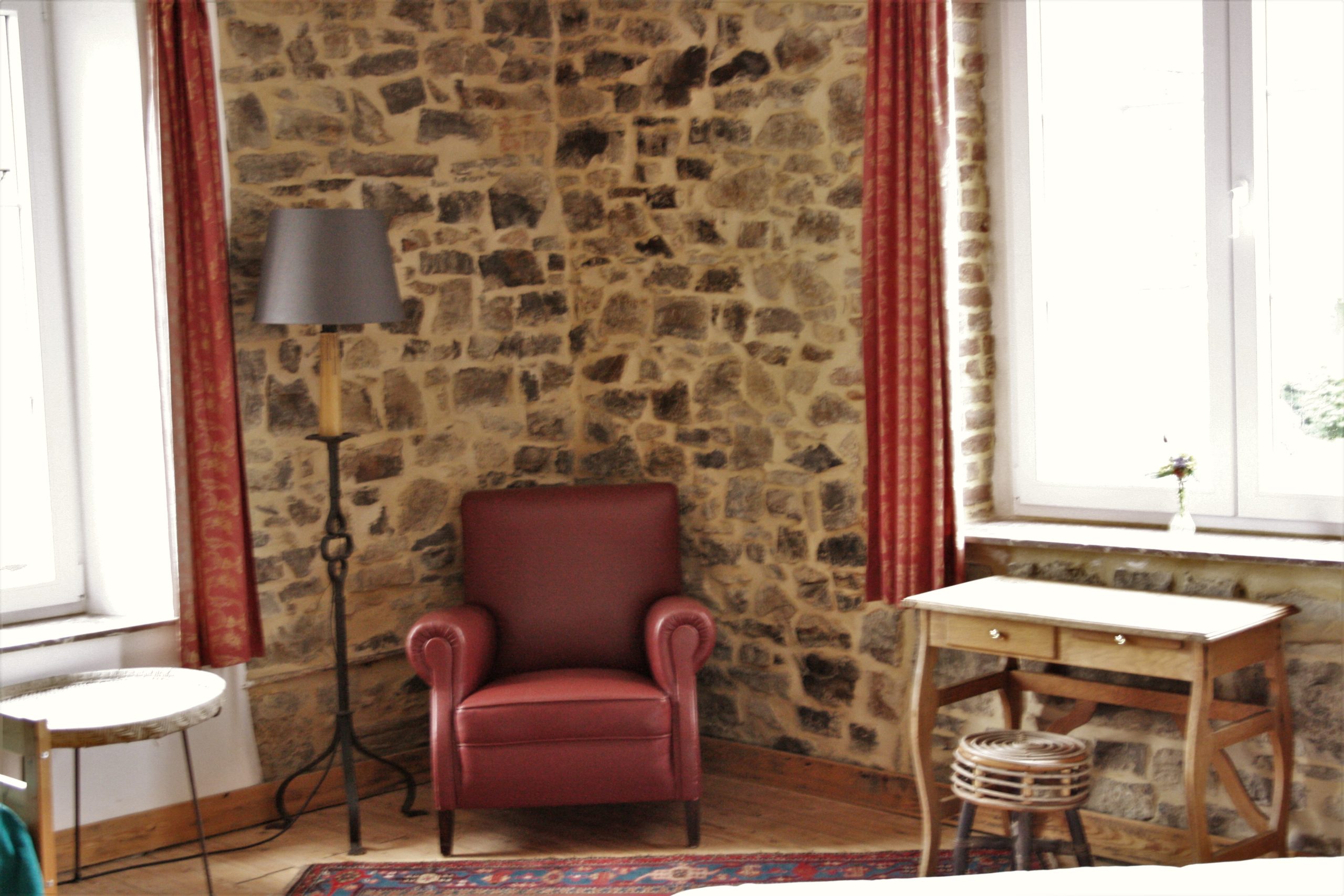 Large room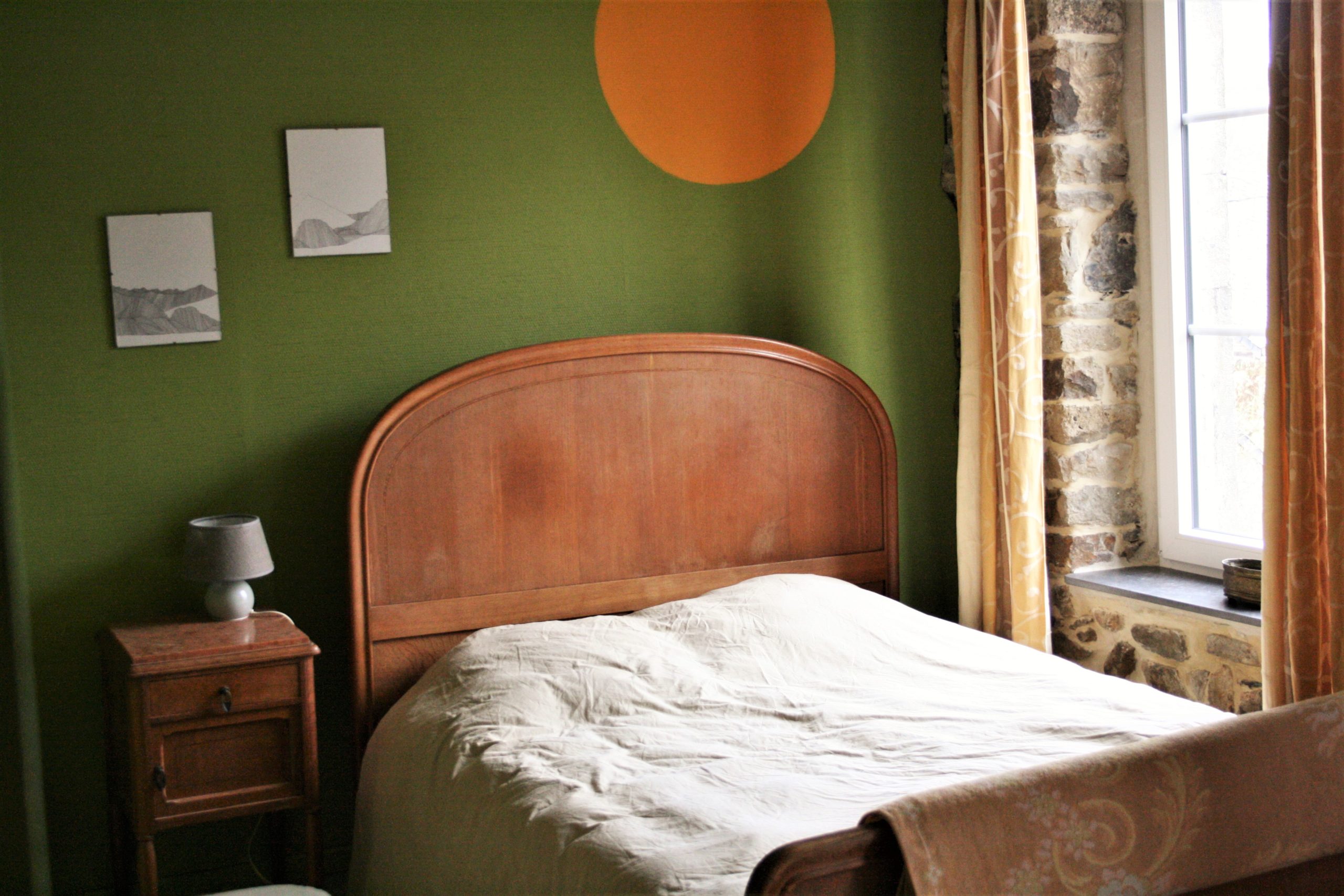 Large room on gardens side
A beautiful quiet room with a wardrobe to store your things.
Offered services
WIFI access
Large & fully equipped kitchen
Optional laundry service
Bathroom with shower
~
One day and one night: 60 euro per person
One weekend or 2 nights: 120 euro per person
3 nights: 170 euro per person
4 nights: 220 euro per person
Week with 6 nights: 350 euro per person

!! Special prices for couples and families:

One day and one night for a couple:  90 euro
One day and one night for a teenager > 15 years:  30 euro
One day and one night for a child < 15 years: 20 euro
Prices adapted for public holidays on request
(New Year, Easter, Whitsun,…)

~
Optional services (*)
Organic breakfast of this region: 15 euro/ per person
Organic dishes of this region: 25 euro/ per person
Bedding service: 7,5 euro/per person for whole stay, 2,5 euro/per person for a bath towel
Driving to the station: 0,9 euro/ km
Nature activities for adults or children on request. 

Accompanied walks or guided tours on request.

(*) You can always bring your own bedding and there is also the option to prepare your own meals in the kitchen. A fridge is available.
House values
In a world where we are reachable most of the time, it can be a real relief when we can disconnect from our phones for a while and connect with the world around us. To enable this, we invite our visitors to reduce the use of their electronic devices during their stay with us.
Our goal is to create a welcoming place for you to feel at home. In order to achieve this, we ask visitors to respect the following values:
The place is completely drug-free. Smoking is possible in the garden, at a relaxation area for smokers.
We welcome respectful and open behavior towards each other and the non-human beings around us.
Out of respect for the inhabitants of our village, we
invite you to keep noise to a minimum from dawn and especially during the night of your stays.
Booking and cancellation policy
In order to facilitate the organization of your stay, a deposit will be requested at the time of confirmation. In case of cancellation of your stay, the deposit will be fully refunded, if you cancel at least 30 days before your stay. Up to two weeks in advance, 50% of the deposit will be refunded. If you cancel less than two weeks in advance, the full amount will be retained to cover the costs incurred by your cancellation.
If you cancel your stay less than 3 days before your arrival, the base costs of food catering will also be retained, in case you've also reserved this for your stay.