Wild and Sacred ~ a nature-based yoga retreat – 26th August to 29th August
26 août @ 14:00

-

29 août @ 15:00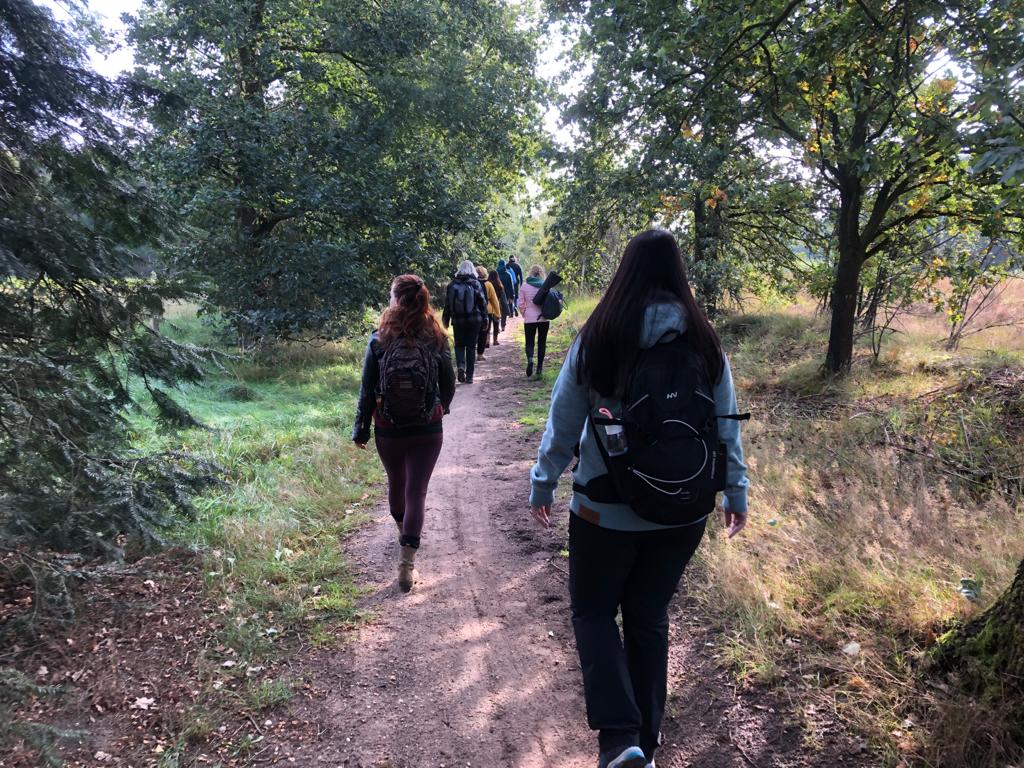 Four days to connect deeper with our natural selves in magical surroundings. In this retreat, yoga and meditation come together with shamanic practices and ceremonie. Zijn Vol Zin and Chamai guide you on healing, relaxing, and uplifting journey to beautiful places in the wild.
We will start each day with silence, yoga, and meditation. Our central attention of the day is loving care for the body, our feelings, and arising thoughts. The 7 steps of creating a meanigful life will offer a clear framework to get closer to our cores, and the Four Dimensions of Human Nature will guide us to deepen our connection to the wild in ourselves and around us.
After breakfast, we will head out to a lake, a hill, or deep into the forest. Most of the day, we will be out in the elements. These will show us who we truly are, what is really important in life, and how we can connect more with the meaning in our lives. By holding ceremonies for water, fire, earth, and air we will find more connection with our natural selves and the living world around us. Some of the acitivities that we will do: meditation, yoga, silent walks, barefoot walks, ceremonies, solo time in nature, swimming, fire and music, a one-night camping outside in hammocks. Community and silence will be our guiding lines throughout the days, and the simplicity of living together on the land, in a nourishing environment with beautiful people and great, healthy food.
Day 1 – theme: grounding | element: earth
15.30 Arrival Meditation Centre Chamai in Hodister
16:30 Introduction into '7 steps of Joyful and Meaningful Being' and the theory of the 4 elements. Zijn Vol Zin also introduces you to silence
18:30 Dinner
Evening ceremony earth and silent walk
Day 2 – theme: finding and liberating space | element: air
08:00 Morning meditation/yoga
09:15 Breakfast Morning
11:00 Excursion Le Herou by car. Rocky and wild area. Ceremony to let go, surrender and manifest
Guided Solo stay in nature with lunch
Free time in the afternoon or personal coaching / energetic massage
18:30 Dinner
Sleeping together in the forest. Outdoor meditation
Day 3 – theme: purify and relax | element: water
08:00 Morning meditation/yoga
09:15 Breakfast
11.00 Silent walk to the well and water ceremony to cleanse and purify
13:00 Lunch and swim in the Ourthe, relax
Free time in the afternoon or personal coaching / energetic massage
18:30 Dinner
Evening forest walk in silence
Day 4 – theme: connecting and being together | element: fire
08:00 Morning meditation/yoga
09:15 Breakfast
11:00 Silent walk and solo time in nature
13:00 lunch and the fire ceremony to transform and connect, music, sharing
14:00 Closing
15:00 End
Team of facilitators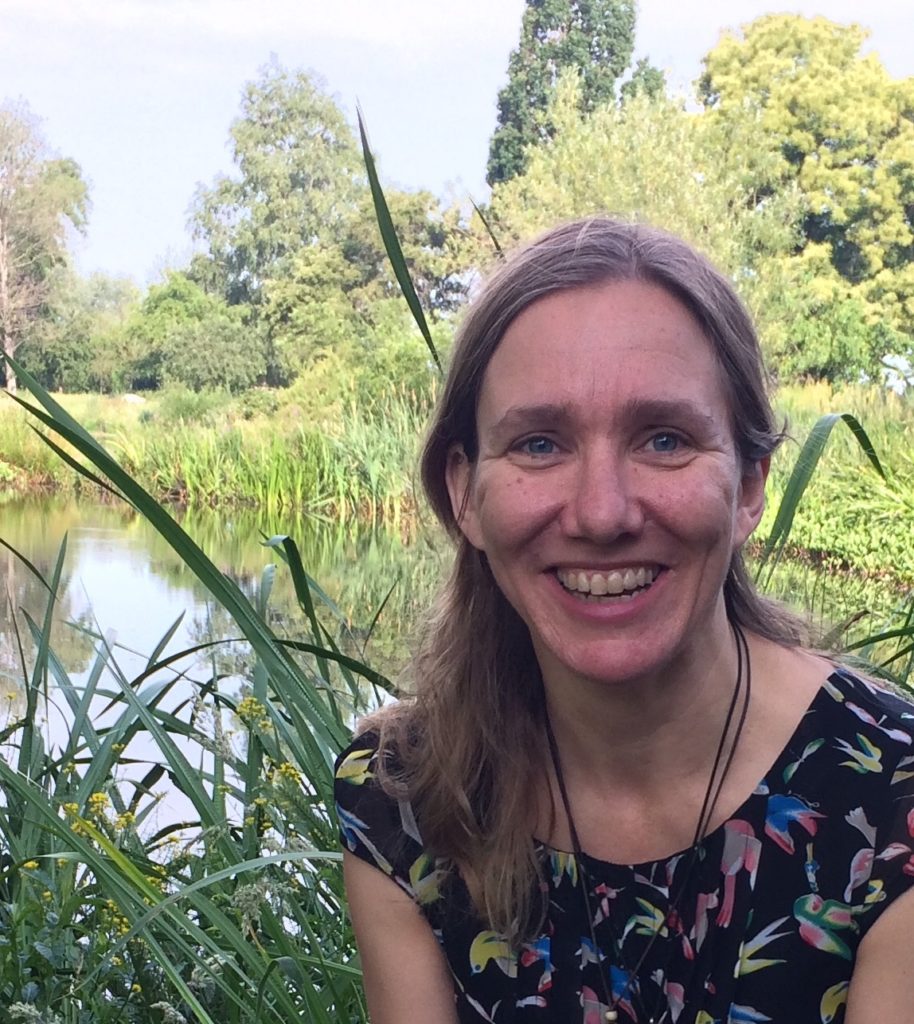 Laura Jonker
Laura Jonker has life experience for three lifetimes now. She experienced a deep connection with the 8th century Tibetan yogini Yeshe Tsogyal, by which she can translate ancient techniques into modern times and find herself in good contact with her female intuition. She has named her coaching practice and meditation school Zijn Vol Zin, because according to her, finding a meaning in our lives is the core of our being as humans. In this midweek, she bundles all her experiences and insights as to propose a most meaningful experience for a happy and fulfilling life.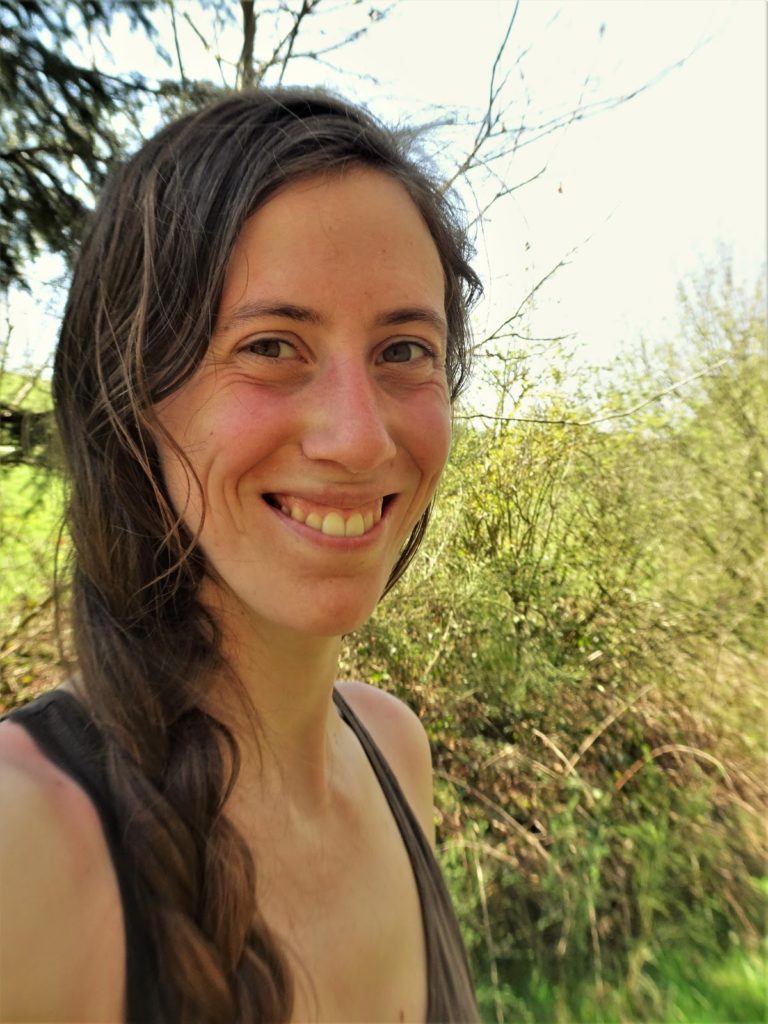 Sophie Vandenkerchove
Sophie is a lover of the Wild – within and without. She has followed training as a Wilderness Rites of passage Guide at the School of Lost Borders in California. Beside that, she has been practicing Zen meditation in the Korean tradition for many years, and has received initiation into Druidry and Celtic Shamanism. Sophie grew up in the forests of the Belgian Ardennes, where she nurtured a strong connection to the land of her ancestors as a child. After roaming wild places in the cities, she moved back to her village with a dedication to offer her life to the well-being and healing of her ancestral land. Out of this, Chamai came into existence: a nature-based learning centre, where she offers residential workshops and experiential journeys in and with Nature. In her work, she always interweaves the power of ceremony with her soulful love for nature and people. She is passionate about pilgrimages, solo time in nature, silent retreats and all those experiences that bring together a good balance of adventure, presence and gentleness.
Reservations and Pricings
To find out about pricings and to book your place, contact us at chamaicentre@gmail.com.