Wild Earth Solo – 15th to 19th of September
15 septembre @ 14:00

-

19 septembre @ 14:00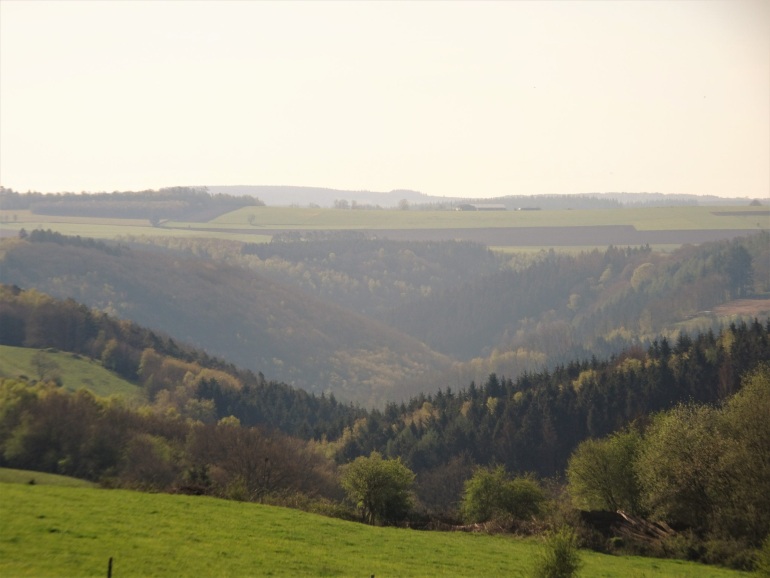 Why A Solo in Nature?

The Earth Solo is a shorter and contemporary version of the ancient ritual of the Vision Quest, which was held in our regions many centuries ago. Traditionally, it was understood as a rite of passage between adolescence and adulthood. These essential rites of making meaning of our lives were forgotten for a time, but are definitely not lost. Many of us share the feeling that something is missing  in our modern lives-  spending solo time on the land is a great opportunity to reconnect to who you are, what is truly essential in your life and find your way back to your most unique existence as a human being on this Earth.
The Earth Solo can be done at any given time in your life. It is the best preparation for a longer solo, and also great if you want to mark a life transition, step into a new role, face a challenge or get more clarity on a topic.  It can facilitate personal growth and transformation. Throughout the whole journey, the mirror of nature will be your guide towards more self understanding and clarity. To dwell on the land alone in reverence is a beautiful remembering of our profound  humanness.
Our need for connection with the natural world lies in our genes. A time-out on the land can be an immense relief for our mind, body and soul. The sounds of the forest take over, we open our perception, tune in with our senses and start discovering- with wonder and awe – the sheer beauty around us. When you surrender to the silence, magic simply happens.
What to expect during the Wild Earth Solo?
During the Solo you will spend 24 hours alone on the land, without distractions. On the first day, we will arrive, get to know each other and start with some grounding contemplative practices.
On the second day we will explore the ancient meanings of the contemporary Earth Solo and prepare you for its way of ceremony.  We will also learn about the four Shields of Human Nature  and experience how they can guide us during our Solo.
The threshold phase will be a day with a night's vigil on the land. You will spend an afternoon, night and morning alone in the forests, without food and only the bare essentials of gear. It will be a time to become intimately receptive to life and experience both the challenge and the beauty of taking our place amongst the other beings living on this Earth.
Our final evening and morning together will be devoted to incorporation. We will share the stories of our threshold time and explore its gifts for the life we return to. We will sit in a circle together, sharing our stories and having them mirrored back by our community. This can be one of the most touching and heartfelt aspects of our time together: being witnessed and affirmed by those around you.
The whole process will be guided by experienced vision quest guides and coaches Sophie Vandenkerchove and Carolin Goethel. As a community practice, we will also be cooking together.
Registration
The standard price for the Wild Earth Solo is 480€ (VAT incl.). Prices include accommodation in shared rooms, meals and guidance throughout the days. If you cannot afford the standard price but would still very much like to participate, please send an email with your situation to chamaicentre@gmail.com. We will then get back to you to see what could be possible.  If you want to make a participation possible for someone who cannot pay the standard price, you could support by paying the Supporter price of 540€ (VAT incl.).
You can register for the Solo by filling this application form: https://docs.google.com/forms/d/1wzKBpkVu1vpvkLVXQR-WBKLJElGFe_yMbpACx1LEQnw/edit
You are registered when you have paid a deposit of 200€. The remaining amount has to be paid at least 2 weeks before the start of the course on the same account. Payments can be sent to BE12 7340 4886 7292, Sophie Vandenkerchove. With the following payment reference: "participation Earth Solo 2021 – your name". Registration is possible until 31st of August and will be handled on a first come first serve basis.
If the Earth Solo has to be cancelled for external reasons, the whole of the deposit will be refunded. In case of cancellation by the participant 2 weeks before the start of the Solo (without urgent reasons), the deposit will be retained.
Facilitation team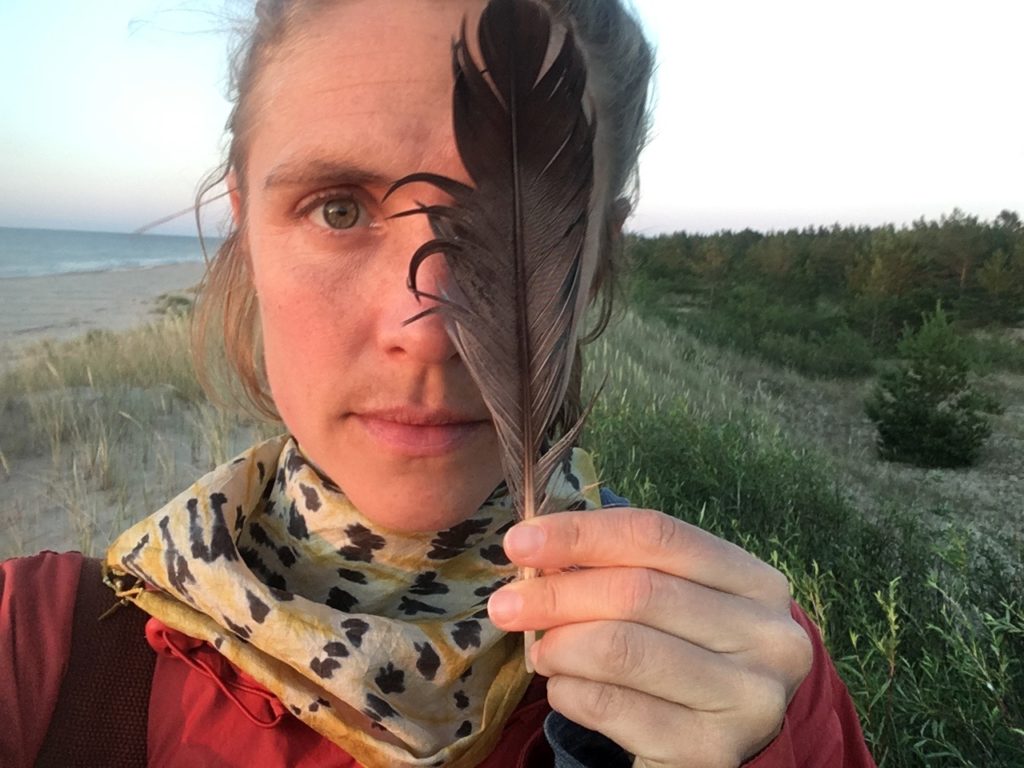 Carolin Goethel
Carolin is a community weaver and facilitator, living in the city of Berlin, Germany. Drawing on her anthropological studies, her work in leadership education and her passion for deep ecology, she's developed a varied toolbox to support other humans to deeply connect to themselves, each other and their natural environment.
The profound experience of her own vision quest sparked her desire to guide others on this journey. She has since then been studying eco-soul centric philosophies and practices with the Animas Valley Institute. Carolin has always been inspired by indigenous ways of being and seeks to infuse her work with the values of interconnectedness and reciprocity. She has also been guiding people on Solo journeys through an online four week programme, called 'Deep Dive into  Nature and Self, which she co-guides with Jenny O'Hare and Sophie Vandenkerchove.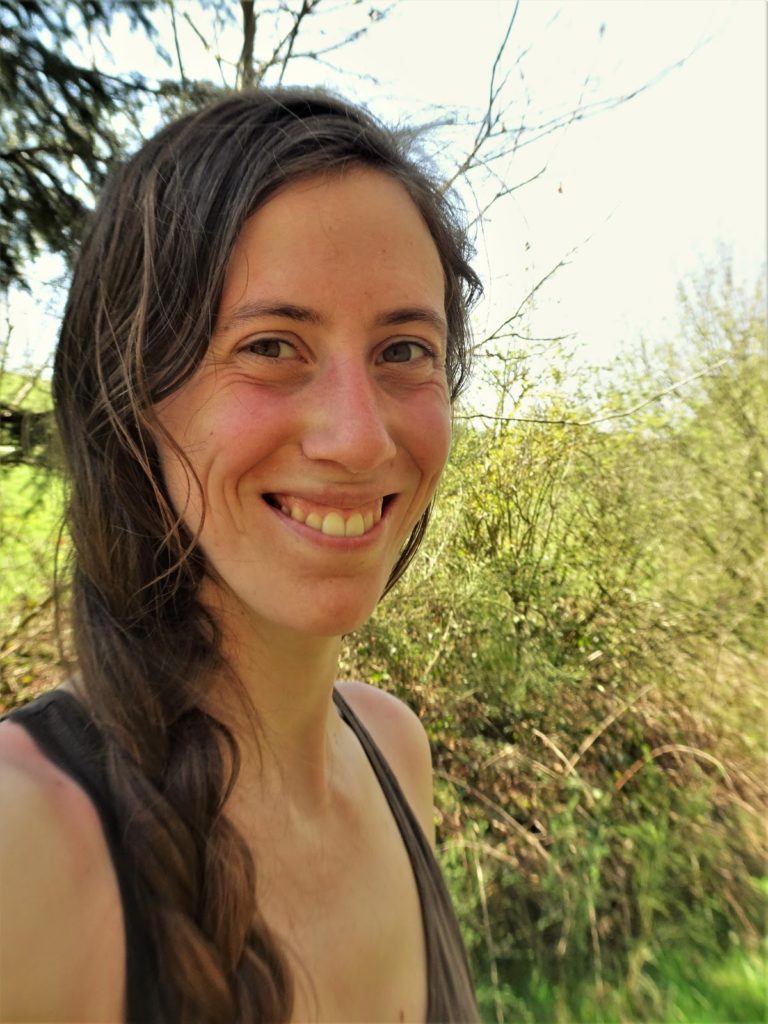 Sophie Vandenkerchove
Sophie is a lover of the Wild Soul, within and without. She has followed training as a Wilderness Rites of passage Guide at the School of Lost Borders in California. She has also been a long time practitioner of Zen meditation in the Korean tradition and follows a 4 year long apprenticeship into Druidry and Celtic Shamanism.
Her experience of  growing up in the forests of the Belgian Ardennes, brought her a strong connection to the land of her ancestors already as a child. After roaming wild places in the cities, she moved back to her village with the strong dedication to offer her life to the well-being and healing of the land. Out of this, Chamai came into existence: a nature-based learning centre in Belgium, where she offers residential workshops and experiential journeys with Nature.
In her work, she always interweaves the power of ceremony with her deep love for nature and people. She is passionate about pilgrimages, solo time in nature, silent retreats and  experiences that bring together a good balance of adventure, presence and gentleness.
www.chamai.be – www.facebook.com/chamaicentre