Council for the Future ~ Solo for leaders, guides & coaches – 16th until 20th August 2023
16 augustus @ 12:00

-

20 augustus @ 16:00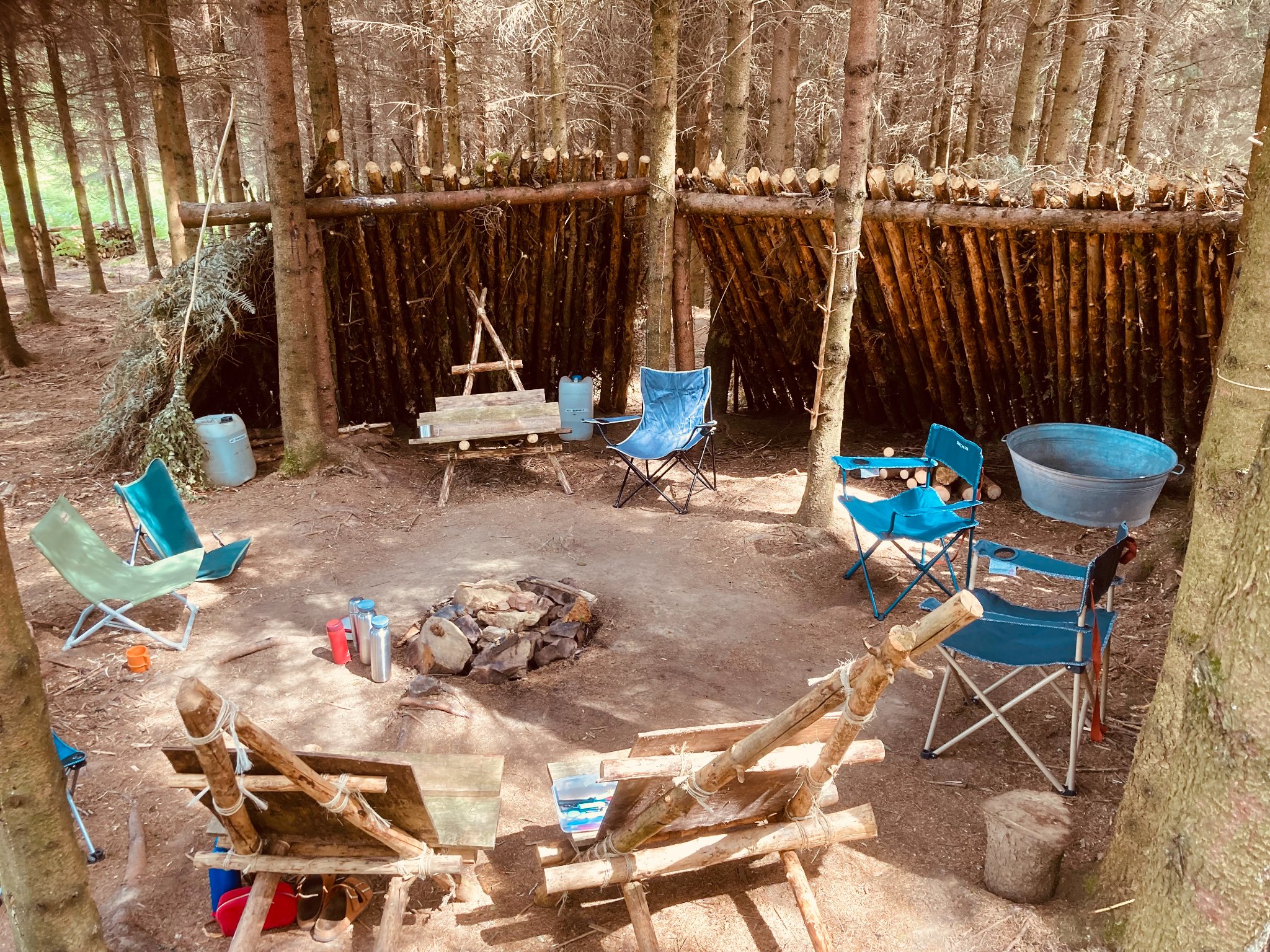 Gathering with like-minded peers and inspiring each other in our work and visions for the future is increasingly important in these times. We need the power of community, especially amongst leaders and guides who are supporting many others. Tending our Earth for the future generations to come, asks for individual commitment and responsibility, but also for visionary exchange in community, supported by the land itself and the power of ceremony.

This ceremonial Solo vigil will be an opportunity for leaders, coaches and guides to come together, to forge the bridges and sit on the land together. Over our days together, we will get to know each other more intimately and share the dreams coming forth from the land. We will cling our hands and minds together in ceremony and invite the vision to come, during our solo on the land together. At the end of our gathering, we will hold a children's fire ceremony, to honor, respect and invite all future generations in our circle of awareness and our actions.

We welcome elder guides or coaches as well as young guides to join us for this ceremony. The strength of our circle will be the diversity of communities and generations gathering together. The importance lies in our ability to gather together and enable the exchange of knowledge and experience from one generation to another, while sitting in ceremony together.


What you are taking with you from this experience:


– Meeting and connecting with a community of like-minded guides and coaches (both experienced and new) in the field of nature connection and initiatory work.

– A collective envisioning on how we could support the emerging network as peers and how we could take on mentorship for the next generations of young guides.

– A ceremonial honoring and celebration of our time together.
– A deeper insight and commitment into your personal mission as a guide towards the future generations and how other guides from the network might support you towards this vision.

– Experiential understanding of how the natural world can serve as a refuge for personal maturation and individuation, supporting an increased resilience in meeting the challenges of our times.

– The role of initiatory work in creating a life-affirming culture that experientially remembers the embeddedness of humans within the larger web of life.
Venue and accommodation

The Solo vigil will be held in the forests of Chamai, in a remote valley in the Belgian Ardennes. Each will be sent to a safe place where you will hold the Solo vigil in community. The preparatory councils and ceremonies before and after the Solo vigil will be held at the Chamai center in the village of Hodister and diverse nature locations in the neighborhood. You are housed in a spacious room with 2 or 3 people. Private rooms are only possible in case of a small number of participants. Camping in the garden in your own tent is also a possibility.

More information about the place and its story of connection: www.chamai.be
Reservation and pricings
Regular price: 590 euro
Supporter price: 690 euro (if you want an invoice or those with ample financial means, which allows others with less means to participate)
We want to encourage elders to bring visionary young people to the circle and the young people to bring their own elders or mentors to the circle. If you come together with an elder or a young person, you will both receive a discount of 100 euro on the regular price.
If this contribution would still be a barrier for you to participate, please feel inclined to contact us, we might have a couple of scholarships available.
For registration, please send us an email to chamaicentre@gmail.com. Your registration is complete and your place secured, when a deposit of 200 euro is received. You can also always send us directly the full amount of your participation. Bank details are: BE12 7340 4886 7292 – Sophie Vandenkerchove. Please send us the contribution with the following reference "Council for the Future August 2023 – your name".
The final payment of your contribution should be transferred at least 3 weeks before your arrival.

Cancellation policy
If the event needs to be cancelled by the organisation, the full amount of your deposit will be reimbursed. If you cancel your participation, the total of your deposit will be withheld to cover the costs of your cancellation.
Facilitation team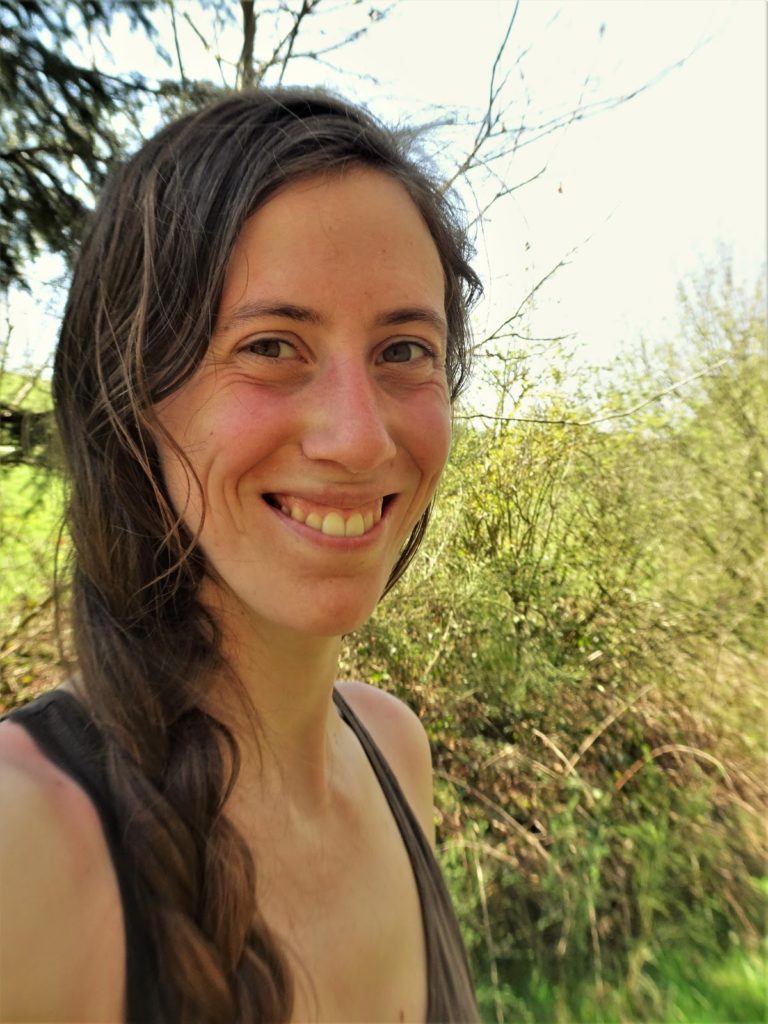 Sophie Vandenkerchove

Sophie is a lover of the Wild Soul, within and without. She has followed training as a Wilderness Rites of passage Guide at the School of Lost Borders in California. She has also been a long time practitioner of Zen meditation in the Korean tradition and follows a 4 year long apprenticeship into Druidry and Celtic Shamanism. Her experience of growing up in the forests of the Belgian Ardennes, brought her a strong connection to the land of her ancestors already as a child. After roaming wild places in the cities, she moved back to her village with the strong dedication to offer her life to the well-being and healing of the land. Out of this, Chamai came into existence: a nature-based learning center in Belgium, where she offers residential workshops and experiential journeys with Nature. In her work, she always interweaves the power of ceremony with her deep love for nature and people. She is passionate about pilgrimages, solo time in nature, silent retreats and experiences that bring together a good balance of adventure, presence and gentleness.
www.chamai.be – www.facebook.com/chamaicentre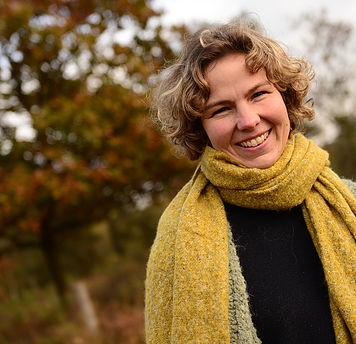 Karen Segers
Being in and with nature has inspired Karen since childhood. Nature is her home. Her heart lies in nature connection: how coming home to your own nature gives joy of life, inner peace and more respect for our earth and all life.
Karen is a trainer, process facilitator and nature therapist and takes both individuals and teams into nature. She is the co-sponsor of Prik Prik, where she inspires and supports care providers through training.
The basis of Karen's approach lies in connecting communication and a 4-year training as integrative psychotherapist. She complemented this with training as a nature coach and psychosexual somatic coach. Her own passion for yoga and dance also inspire her work. Still, nature remains her greatest teacher. Long periods alone in nature and what the lessons of John Milton and Way of Nature taught her are invaluable.